A Virtual Christmas Social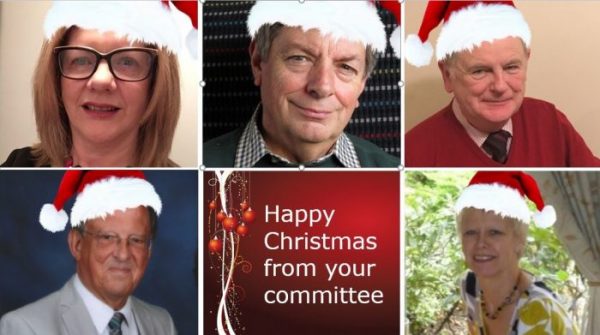 Last night December 10th should have been the Society's Christmas Social, sadly with the continuing Covid restrictions, this year's event was another destined to be ditched…BUT…by the magic of the internet, a Zoom social was arranged. Members were all emailed an invitation and joining instruction. Christmas hats and jumpers were worn and best of all Christmas tipples were able to be consumed. After the initial greetings as members enter the Zoom meeting and a few giggles and laughs were had over the festive hats and jumpers we all settled to watch a slide show of Christmas and snowy Peterborough past postcard scenes put together by Julie and Trevor fr0m Trevors vast postcard collection. The  Zoom provider had, as a Christmas concession extended the normal free 40 minutes time limit to unlimited minutes.
The meeting was a novel way of celebrating Christmas but never the less very enjoyable.