Take a look below to see what upcoming events the society has to offer
July 12th 2018
Second Summer outside visit.
A visit to Oundle School.
Hosted by Mrs Elspeth lansdale, School Archivist.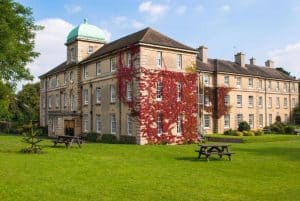 Oundle School in the historic village of Oundle 15 miles south of Peterborough
This outing promises to be a fascinating look at this Historic school whose history dates back to 1556.
Ticketed event only.
2018 Peterborough Heritage Weekend
The Peterborough Heritage Festival is taking place on Saturday 16th and Sunday 17th June this year and our Society will be having the usual stand, inside the Cathedral Precincts – right in the centre of the activity.
This year the Cathedral is celebrating 900 years of history with events taking place all over the City and all through the year.
The Heritage weekend is an annual event with a lively program of re-enactments, displays and demonstrations taking place all over the Precincts and the City centre
Volunteers to host our History Society stand would be welcome. This is a wonderful opportunity to meet the public and promote our Society.
Summer Visits.
Our summer visits for this year will be on
June 14th, A Walk around Langham Village.
July 12th. A visit to Oundle School.
August 9th,. A Tour of Peterborough Cathedral.
Details and booking for this event will be available via  Newsletter or at the May meeting