A Winter Christmas Treat
After a series of successful alfresco meeting, in wonderful  Summer weather, our monthly meetings for the Autumn and Winter back in the St Marks Church Hall have continued to be blessed with reasonable seasonal weather, so have been well attended. Our December 13th Social event was no exception.
After the Notices were quickly dealt with by Our Chairman, Trevor, we were introduced to the wonderfully different Ukelele Orchestra of Spalding. The large group of musicians squeezed on to the St Marks stage, dressed in red shirts, Santa hats and other festive decorations. There followed an evening of seasonal music, compared by their leader with self-deprecating wit, and jokes. The sometimes unruly, hilarious and entertaining performance was thoroughly enjoyed by all.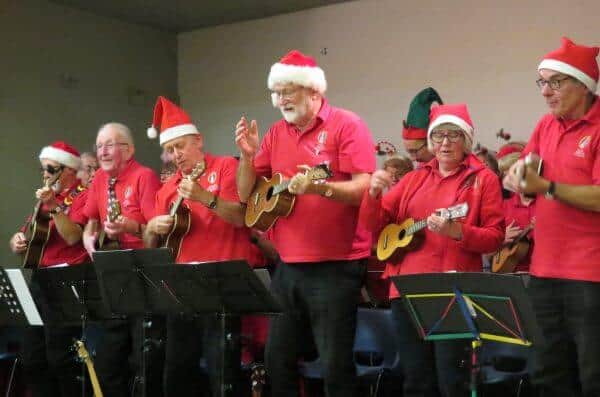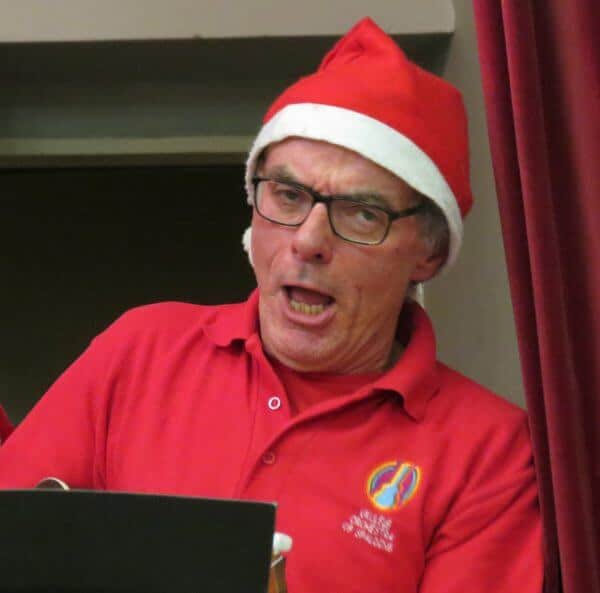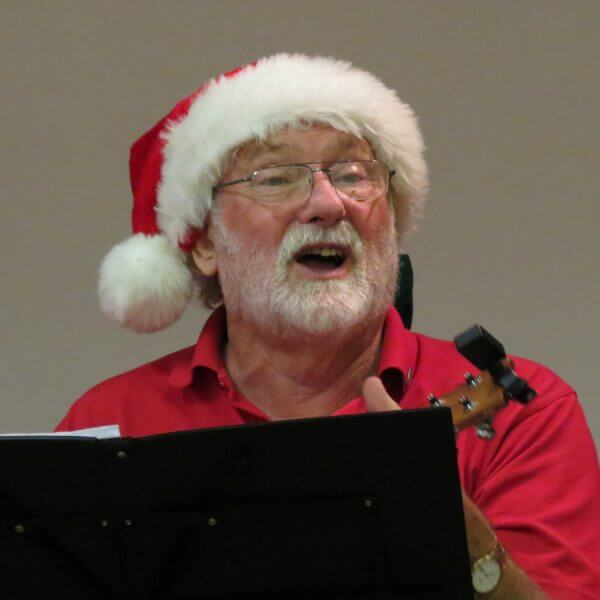 As a Spaldonion,  I had never heard of this group of musicians. They initially formed in September 2008. A small group of 18 absolute beginners, who owned 11 ukuleles between them, none of which had been tuned, let alone played! Ten years later there are now around 70 members aged between 10 and 83, most of whom now have at least 2 ukuleles each. They play for a wide range of audiences in an equally wide range of venues. Performing in around 50 venues a year, they have a repertoire of over 200 songs.
https://www.facebook.com/TheUkuleleOrchestraofSpalding/ 
Unfortunately, their website is non-operational at present but the Facebook site is informative.
After the performance, the delicious buffet provided by the members was enjoyed by all. Thank you to all who contributed. The buffet, as usual, had overabundance food which was donated to the Peterborough Food Kitchen.