A 2019 Summer Visit to The Peterborough School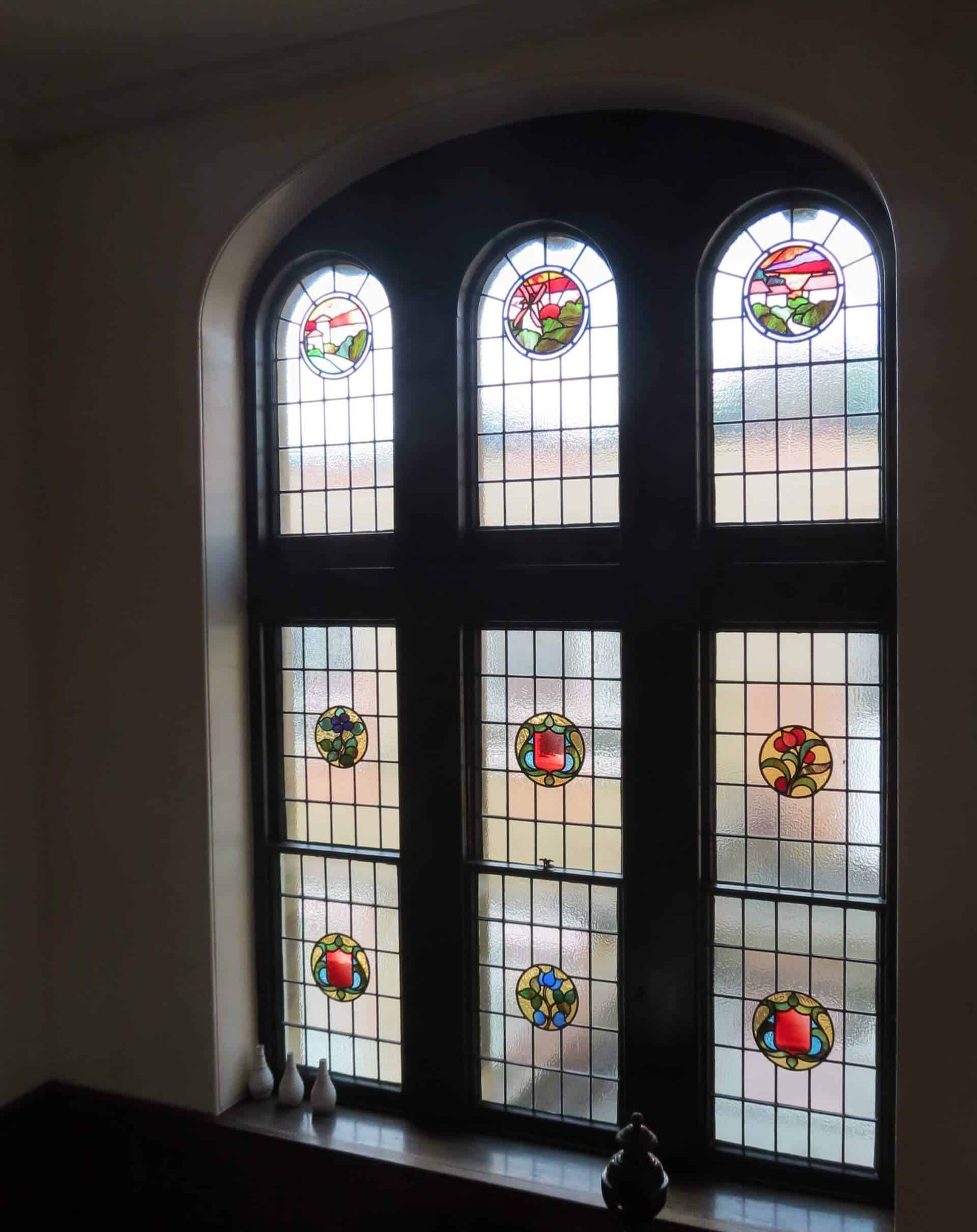 By Peter Clarkson
Peterborough Local History Society's first outdoor visit of 2019 was made on the very unseasonal cool and soggy evening of 8th June to the Peterborough School formerly known as Westwood House School after the name of the building in which it was established.      However, the welcome that we received was in stark contrast to the weather being very warm and friendly and the tour that we were then taken on continued in the same vein.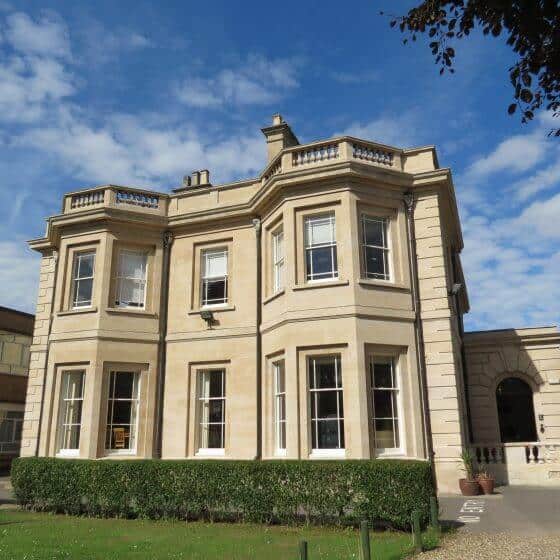 Situated off Thorpe road the original estate lands amounting to some 120 acres and including the 79 acres, Westwood Grange Farm to the north was purchased in 1856 by Henry English who also founded the timber merchants as English brothers. Constructed between 1856 and 1861 the family home was called Westwood House. From the 1890's parts of the estate was parcel and sold off with the house and grounds being auctioned off just before the end of the 19th century on Henry's
We split into three groups to enable us to see around comfortably and started off at different points with in the campus. Starting on the ground floor the main entrance as does much of the house still retains such as the "original mosaic and tessellated tiled floor", a stone fireplace, decorated ceiling and grand staircase however the classical looking marble pillars are actually made of plaster. Also on the ground floor was the library, drawing room and dining room still retaining their original features but now put to school administrative use. Had been displayed
In the dining room selection of photographs and records of the house over the last 150 years had been displayed as a special treat for the members to look at.
On the first floor were 5 bedrooms and a large bathroom there was also a second (servants) staircase going up to the second floor that was the servants quarters and also down to the domestic part of the house comprising of the kitchen, the butler's pantry, scullery etc.
The tour also took in the cellars to the house extending under the original house footprint and the features vaulted ceilings that support the house above. The cellar is divided into a number of different sized rooms some of the rooms still have their original slate doors indicating the original use for the storage of ice and also out of season fruit and vegetables.  During the Second World War the cellar was used as an air-raid shelter for the school and was also put to use a gymnasium with some of the equipment still attached to the walls.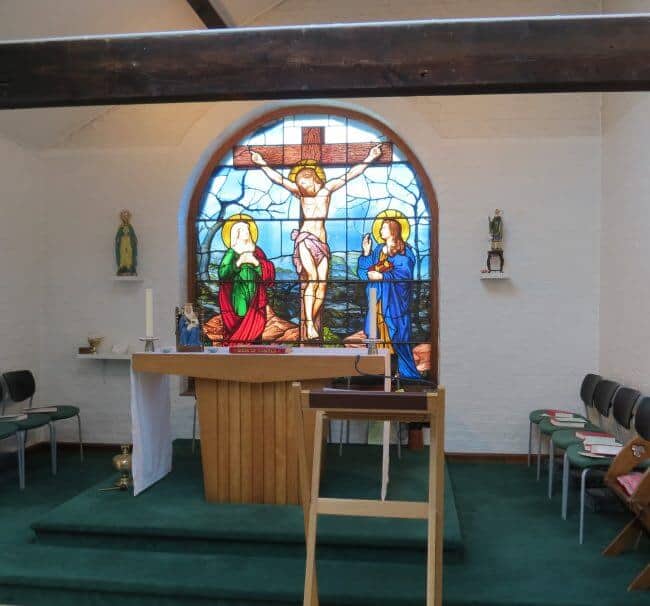 Leaving the main house we crossed to the school chapel that has an excellent stained glass window that was formerly in the church at Little Gidding before being acquired by the school. Moving on to the Refectory our visit concluded with Tea and homemade cakes.