Spalding Gentleman's Society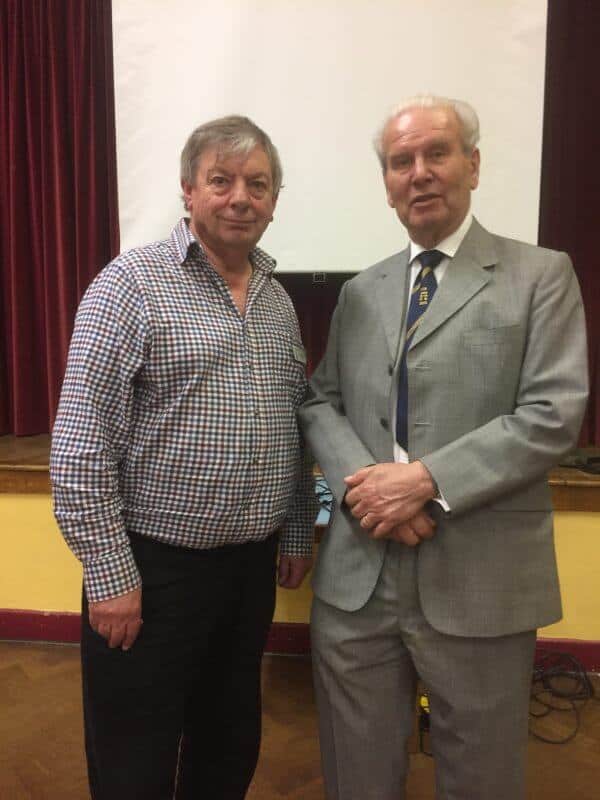 At our May meeting on May 9th, Tom Grimes, the newly installed President of the Spalding Gentleman's Society gave the meeting a fascinating insight into this ancient Spalding Society.
Its conception began 300 years ago, when, in 1710 a Spalding born London Lawyer, Maurice Johnson, of Ayscoughfee Hall in Spalding, invited a group of eminent gentlemen with the purpose of exchanging and sharing knowledge. The society grew and flourished over the following years. The £1 subscription was often waivered if a Gentleman was cash poor but could donate a book of the equivalent or greater value. 
Their first meetings were in members homes or the local Coffee House. Then for a 100 years in a long gallery of a building in Spalding town centre. In 1911 a large purpose built new building was opened to house the growing collection of rare books and objects. 
Women were not actually admitted to the Society (except to assist with the meeting) until 2007 although several attempts to include them were made over the years. In 1971 five notable Female Historians were made Fellows of the Society.
Today the membership open to all and the Museum's rare collections are open to the public at select times. Monthly meeting or lectures are still held promoting the Arts, Sciences and Humanities.  Please visit the excellent website If you wish to find out more about this respected society
Below are some unusual 3D replicated models of the museums' unusual exhibits made to allow Children on educational visits to handle them.