Back Tracking Slightly to August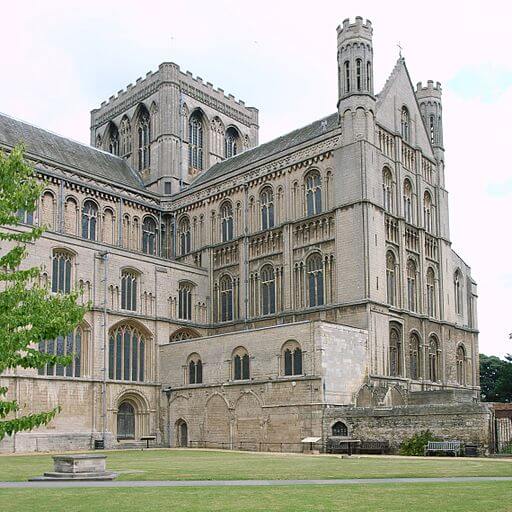 A Space Oddity.
Words and Photos by Julie Nicholson.
Ok, so we weren't quite in the orbit of "Ground Control to Major Tom" but, where were we?
We saw these two windows – I don't recall ever noticing them before. Do you know whereabouts in Peterborough they are?

I'll give you a clue – we're just a short walk from WH Smiths.
This third window may help you to realise that we're not "walking on the moon".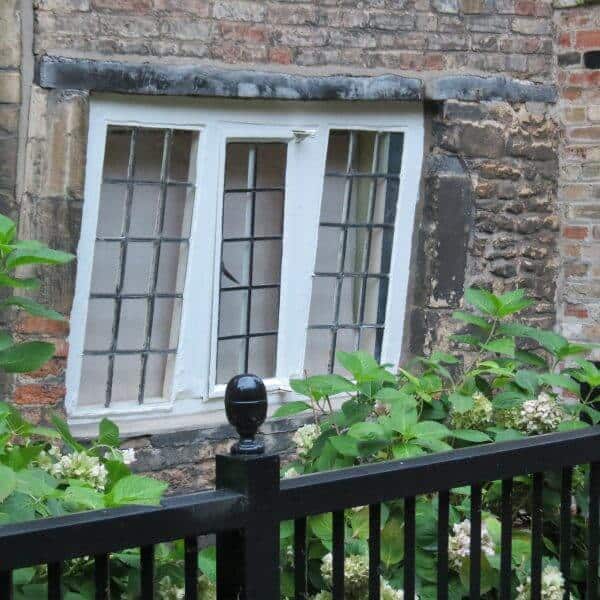 Do you remember Barchester Chronicles? This was Mrs Bold's house, where the odious Mr Slope frequently called, to win the affections of the recently widowed lady with the young son.
Is it starting to ring bells (they would sound very loud, if you were standing here at the right time)?
Ok, I won't tease you any more – we were on our August summer visit, which entailed a guided tour of the Cathedral Precincts. Our guide, Henry Mansell Duckett, has such a vast knowledge of the Precincts and was able to show us things that may often be missed, on a casual stroll around.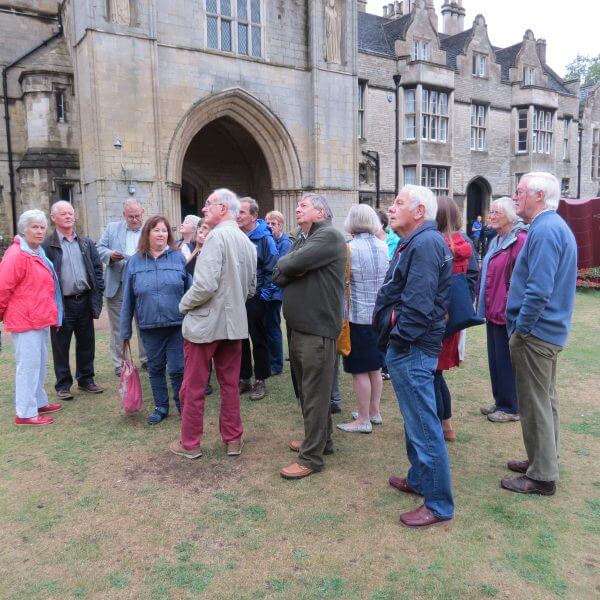 I'm sure by now, you're wondering what all this has to do with space song lyrics.
Our visit coincided with the arrival of Tim Peake's spacecraft. This is where I might shatter the image, for those of you under any illusion – I'm so sorry to disappoint you, but the spacecraft actually arrived on the back of a curtain-sided trailer and was manoeuvred into the Cathedral (with extreme difficulty) on a forklift truck.

This all added interest to the evening (and gave me ideas for the musical theme).
So, back to "Ground Control" – this range now houses the Cathedral Visitor Centre. If you've not yet visited, do take time to do so. The conversion of these listed buildings and the artefacts on display are well worth seeing.
What better, than to finish our evening with a view of the beautifully illuminated West Front.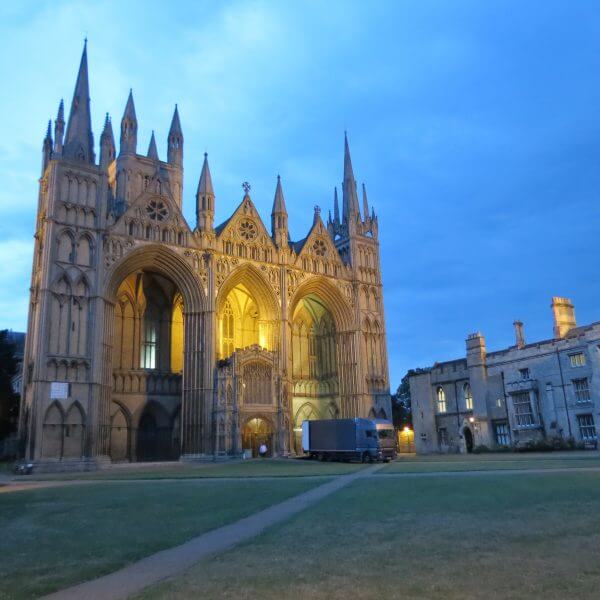 A Summer outside Visit to the Peterborough Cathedral Precincts. August 9th 2018.