Renovation and Restoration with Weston Homes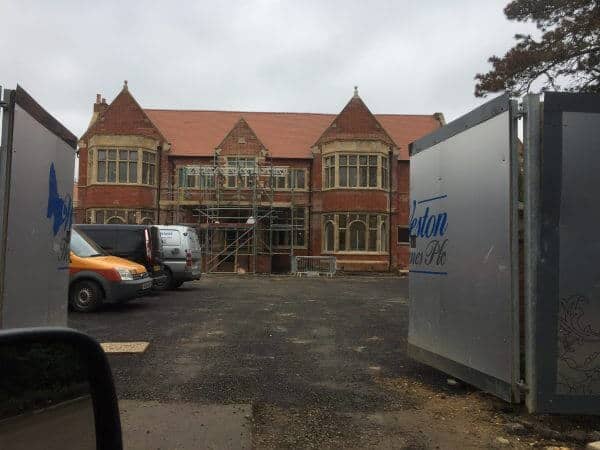 Another cold damp evening. The attendance was down a little which was a shame as this  evenings talk was given by Bob Weston of Weston Homes. Weston Homes is  the company building  the super modern apartments on Fletton Quays as well as restoring and renovating The Gables on Thorpe Road, a short row of Victorian houses used by the NHS on Thorpe Road and the old listed Railway sheds on Fletton Quays.
 Mr Weston began this talk by introducing himself and his Companies aims and philosophy. He is a builder with considerable experience  who in 1985 started his own successful company. Over the past 30 years they have built new modern high rise apartments, mid height apartments and new homes. As well as  taking on the restoring and renovating of rundown Stately Homes, derelict hospitals and mental institutions to mills, 60's office blocks and even the iconic Denham Film Studios.
To restore these Important historical buildings requires a considerable amount  work in planning, surveying and liaising with local city planners, English Heritage and many other Bodies before any work can begin. The aim is to remove all or most of 20th century add-on buildings and repair the scaring these later extensions leave on the building and to sympathetically repair and conserve as much of the fabric of the original building as possible, Where this is not possible, work to make the building as user friendly for modern living as possible, the building work must reflect the present day level of architecture in the  buildings life as has happened in the buildings past lifetime. The cost of these  renovations are far greater than any new build, so Westons offset these often massive cost by sympathetically planning new build apartments and houses in the surrounding ground of the Historic buildings site.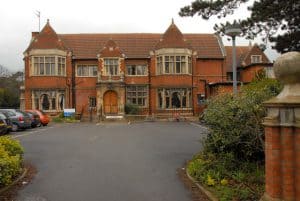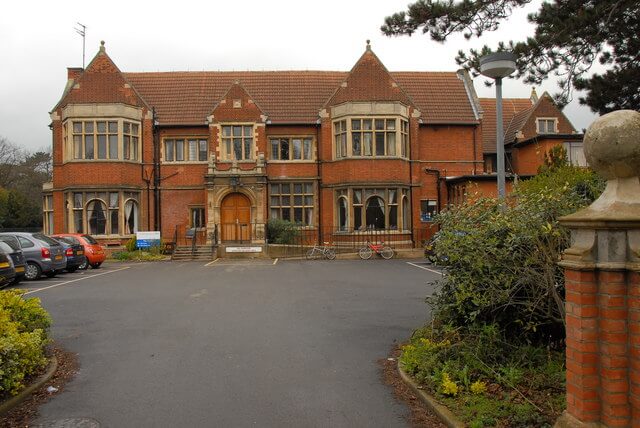 The Gables began its time line in 1895, as a home for a wealthy local Coal Merchant,  J. H. Beeby. Designed by the architect John Alfred Gotch, the red brick building was in a Tudor/Jacobean style. In 1933, J. H. Beeby's widow sold it to George Ralph Baker, a director of the engineering firm of Baker Perkins. By 1947 the house had been transferred to the ownership of the newly created NHS and used as one of the two Maternity Units in the City. In 1970 when a new purpose maternity unit was opened it was repurposed again for psychiatric care. Many building were added to the old house during its years in the NHS ownership. The house eventually became obsolete when the new City hospital was built in Bretton and has stood empty and neglected for the last decade.  
Mr Weston's talk included many of the Listed historic building they have given a new lease of life to since beginning  of the Company. The process of giving these historic buildings a new life and purpose made for a very fascinating talk.