The History Society making History!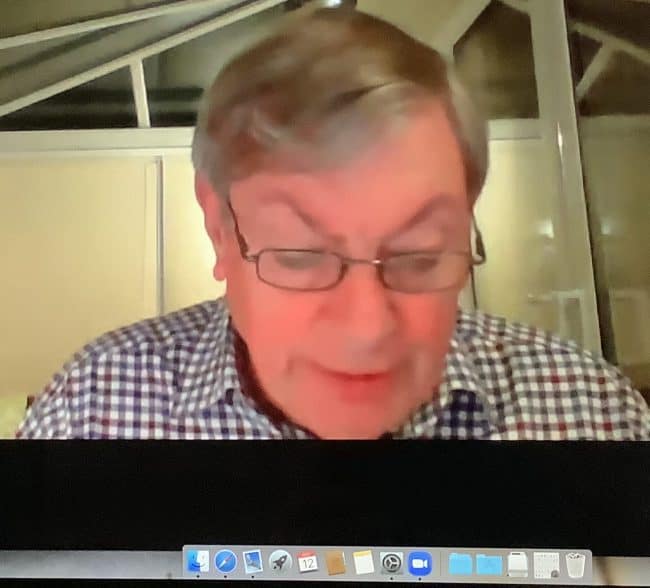 Making your Physical event Virtual
Thanks to the ongoing Covid19 pandemic the Country has regressed to a second, slightly less restrictive lockdown. This meant our usual meeting have now been on hold since March and new innovative ways have been used to keep in touch with members. Our Chairman and Secretary, Trevor and Julie have been busy researching historical people connected to Peterborough and each month the resulting stories have, with an informative email, been keeping the members and the society in touch each month.  After last months interesting Zoom meeting with Chris Porsz via the Photographic Society the Committee decided that the constitutional requirements of a yearly AGM should be held online via Zoom.
Last evening, the 12th November The Society made history with an AGM by Zoom. Quite a few members joined and a successful AGM was held without venturing out into a cold evening.
Using your computer, laptop, tablet or even phone to connect to a meeting is actually not at all complicated. So watch out for emails next month that will hopefully involve information for a  new style Christmas social.