A Visit to Oundle School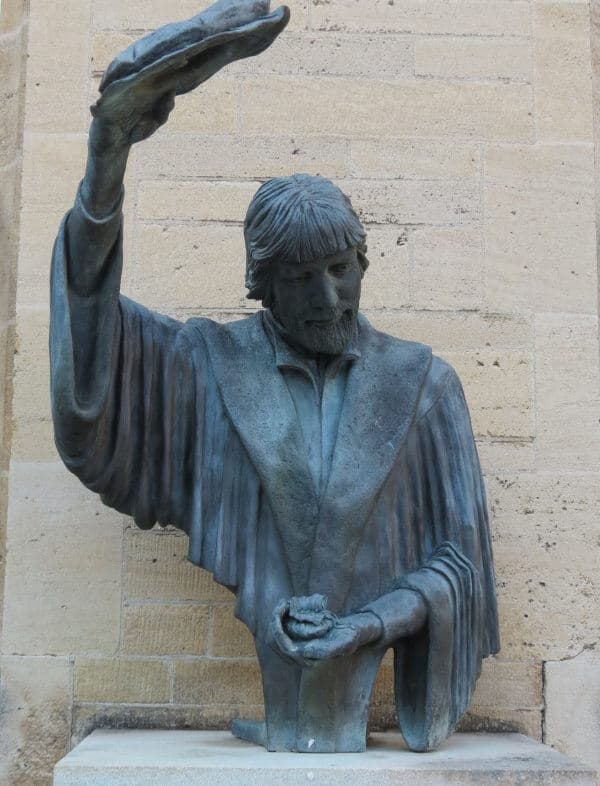 July 12th. 2018 The Second Summer Visit. by Julie Nicholson.
On a gloriously sunny evening in July, thirty-eight of our members enjoyed the second of the summer visits in our programme for 2018. We were the guests of Oundle School, kindly hosted by their archivist – Mrs Elspeth Langsdale, and a couple of her colleagues. The wealth of knowledge that Elspeth has of the school and was able to share with us was quite remarkable.
If you would like to read more of that history, you may be interested in visiting the school website:   https://www.oundleschool.org.uk/About-Oundle
I'd like to share with you some photographic memories of the evening. This first picture shows the founder of the school – Sir William Laxton, Lord Mayor of London and Master of the Worshipful Company of Grocers.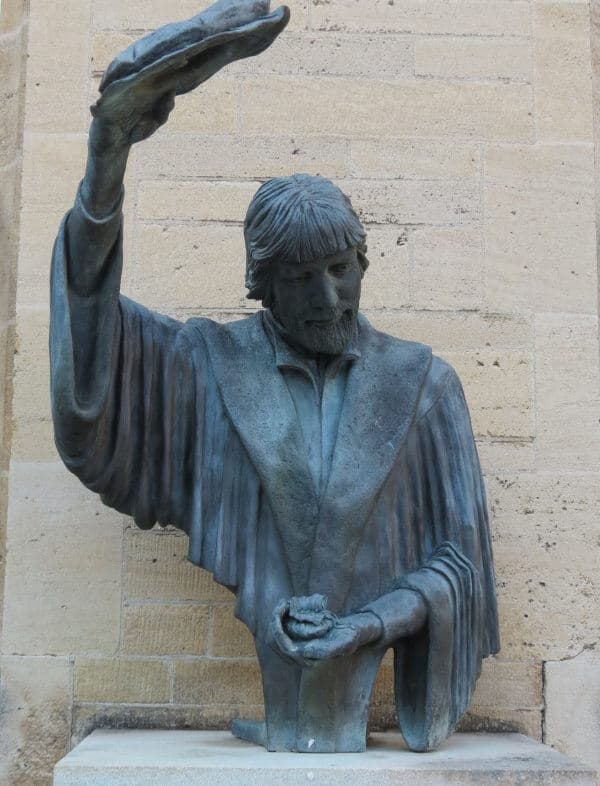 Look at the magnificent doorway here, on buildings facing St Peter's Church.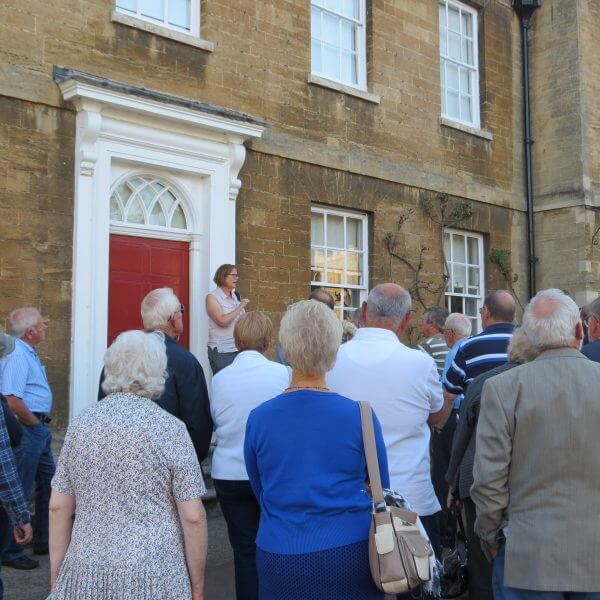 To follow the history of the school and the boys was of great interest. The way that the school remembers old boys who fought and lost their lives in conflict, was particularly touching. The fact that their memory is being kept alive, by displaying photos in the entrance to the cloisters was especially poignant.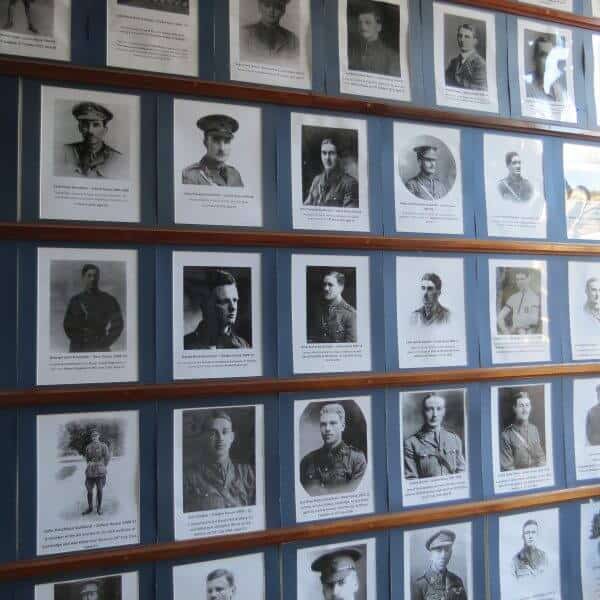 More magnificent architecture – you may recognise this view of a school building in New Street.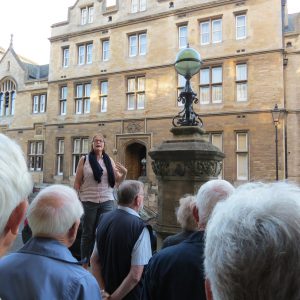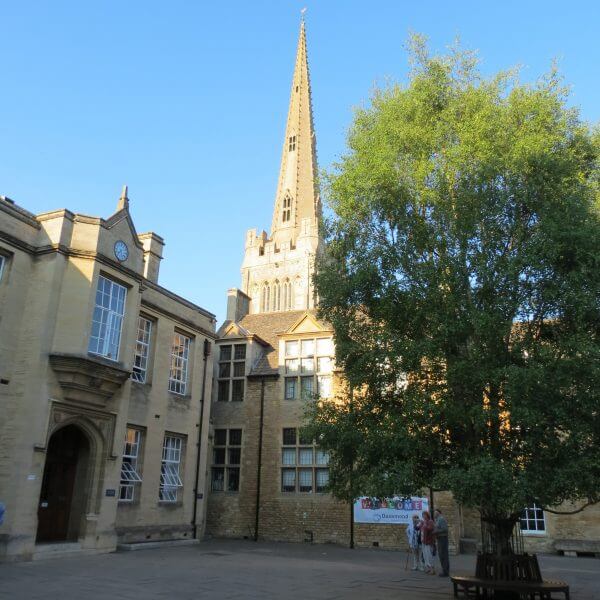 Our members looking at the display of books, documents and photographs in the school library.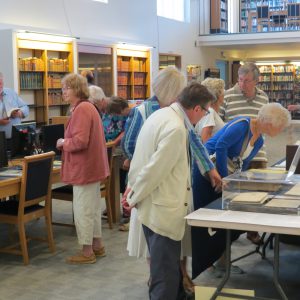 A time to reflect on what we'd seen, with the usual cup of tea or coffee – and there were lovely cakes and biscuits, but they'd probably all been eaten by the time this photo was taken!